Thailand Bushcraft Courses
Thailand Bushcraft is not only about surviving, but flourishing in the natural jungle of Southern Thailand with the help of a few tools. Our bushcraft courses differ from our jungle survival courses in that we take tools such as knives, Thai jungle knives (photo on the left - much better than a machete or axe), containers, cooking implements, rope, and other camping gear into the wilderness.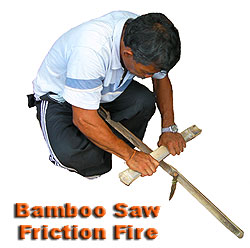 Check out this
video of a jungle knife.
Thriving in the tropical jungles of Southern Thailand involves the possession of ancient, aboriginal skills and knowledge. Thai people have lived off of the jungle for eons and many, to this day, still do to a large degree. Their knowledge of edible and medicinal plants is very inspiring.
Our bushcraft course includes methods for obtaining and carrying water, making fire (here is a
video showing one way to make a fire), shelter building, foraging for food, primitive hunting, building various traps, fishing using of tools such as knives, traditional Thai jungle knives (in lieu of an axe or machete), modern cordage, cooking gear and other slightly modern instruments. In addition, the course involves making containers from natural materials, making rope, making hunting weapons, choosing and making a camp site, starting and building fires using various friction methods, navigation, plus a lot more.
With a minimalistic approach, you will learn what is useful and what is truly unnecessary to take with you. Of course, a true survivalist can survive with almost nothing, bushcraft assumes that you meant to stay out in the wilds for a little bit longer and planned accordingly. Click here to see survival kit suggestions.
You will learn what to take on your next backpacking, paddling, fishing, or backcountry trip, just in case you find yourself slightly lost.
The course covers most of what is included in our very popular jungle survival course.
Mental Bushcraft Training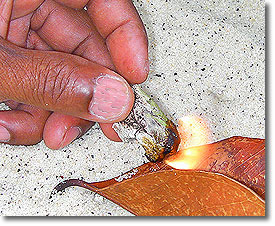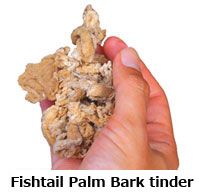 Besides the hands-on training, bushcraft involves awareness of the surroundings to a level that enable you to understand Mother Nature in a more indigenous and logical manner.
Being able to relax in urgent or desperate situations is the hallmark of a competent survivor or skilled bushcraft person.
One of the most impressive aspects of being skilled at bushcraft is that whenever you enter the jungle, your expertise goes with you. Peace of mind and the accompanying ability to use your rational mind means efficient use of the natural resources provided.
Bushcraft courses take place in Khao Sok National Park. Standard bushcraft courses are three or four days in length. Longer courses are available. Shorter courses are not available due to the logistics of getting to Khao Sok from Phuket.
Alternative Jungle Survival Destination
You can choose from Khao Sok National Park whereby kayaking is included in the course. This is a comfortable way for you to see the jungle and experience one of the nicest national parks in South East Asia.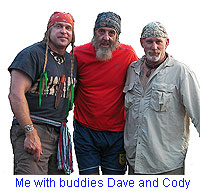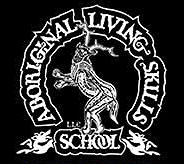 My friend Cody Lundin is a master at primitive living skills, wilderness living and survival skills. His Aboriginal Living Skills School is a must for all who are interested in training and learning survival techniques to use in the modern world. Cody proves that ancient skills are still applicable.
Cody also believes in sustainable living and his philosophy shines through with his incredible self-reliant home. Cody is the author of two best-sellers: When All Hell Breaks Loose: Stuff You Need To Survive When Disaster Strikes and 98.6 Degrees: The Art of Keeping Your Ass Alive!
Dave and Cody are the 'stars' of The Discovery Channel's Dual Survival program, one of the best survival shows to ever air on TV. The new series has a guy named Joe who isn't nearly as good.
Certification in Paddlesports and First Aid
Dave is a British Canoe Union Level 2 Coach (trained to Level 3) and is the most experienced paddler in all of Southern Thailand.
Dave is an Emergency First Response Instructor and a certified rescue technician through the Rescue 3 International organization. Dave is also a certified Life Guard through the British Canoe Union. View certifications. Paddle Asia guides are EFR certified in CPR, First Aid, and basic life guard training.